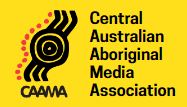 Wangkathaa man Steven Trott talks about his WEX experience
Wangkathaa man Steven Trott talks about his WEX experience
Sixty-six Aboriginal & Torres Strait Islander students were chosen to attend the 2018 Australian Government's Work Exposure (WEX) program in Canberra in early September.
He was chosen with assistance from the Graham Polly (Farmer) Foundation's Follow The Dream project along with the WA Department of Education, and partnered by BHP, Anglo Gold Ashanti and Wesfarmers.
The WEX program aims to show the various careers available in the Australian Government to First Nations students. Wangkathaa man Steven Trott is one of those students who attended. He lives in Kalgoorlie and applied after he told his teachers that he was keen to study astrophysics.
Mr Trott spoke to CAAMA's Philippe Perez about the trip to Canberra.
Share This Story, Choose Your Platform!