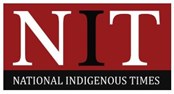 Kimberley girls first Indigenous people to represent in Culinary Olympics
Kimberley girls first Indigenous people to represent in Culinary Olympics
The Australian Culinary Olympics' national youth team will fly the Aboriginal flag for the very first time this year, as two young Aboriginal girls join the team to compete in Germany.
Rishaye Shaw, 17, and Shaleeka Ozies, 18, are Nyikina women from Western Australia's Kimberley region.
The girls participated in the Kinjarling Djinda Ngardak program offered by Prepare Produce Provide (PPP) last year – a week-long culinary camp in Albany that provided training and mentorship to cooking hopefuls.
They were then selected to represent Australia at the Culinary Olympics.
"This is an amazing opportunity for First Nations young people to be part of such a traditional event," said Catherine MacDougall, Creative Director of PPP.
"We've got two amazing young people that are going to share their story and inspire people in their communities … and the wider community.""People are understanding Aboriginal youth have something special to say. They are viable and they are magic."
With support from the Polly Farmer Foundation's Follow the Dream program, Ozies has gone from living in the remote WA town of Derby to jetting off to Europe to compete in an internationally renowned cooking competition.
"It is all that background work that has put [Ozies] in the position of being remotely, not only eligible, but in the mind space of thinking she could even do something like this," said Lisa Bennett, Ozies' Follow the Dream mentor at Belmont City College.
Share This Story, Choose Your Platform!