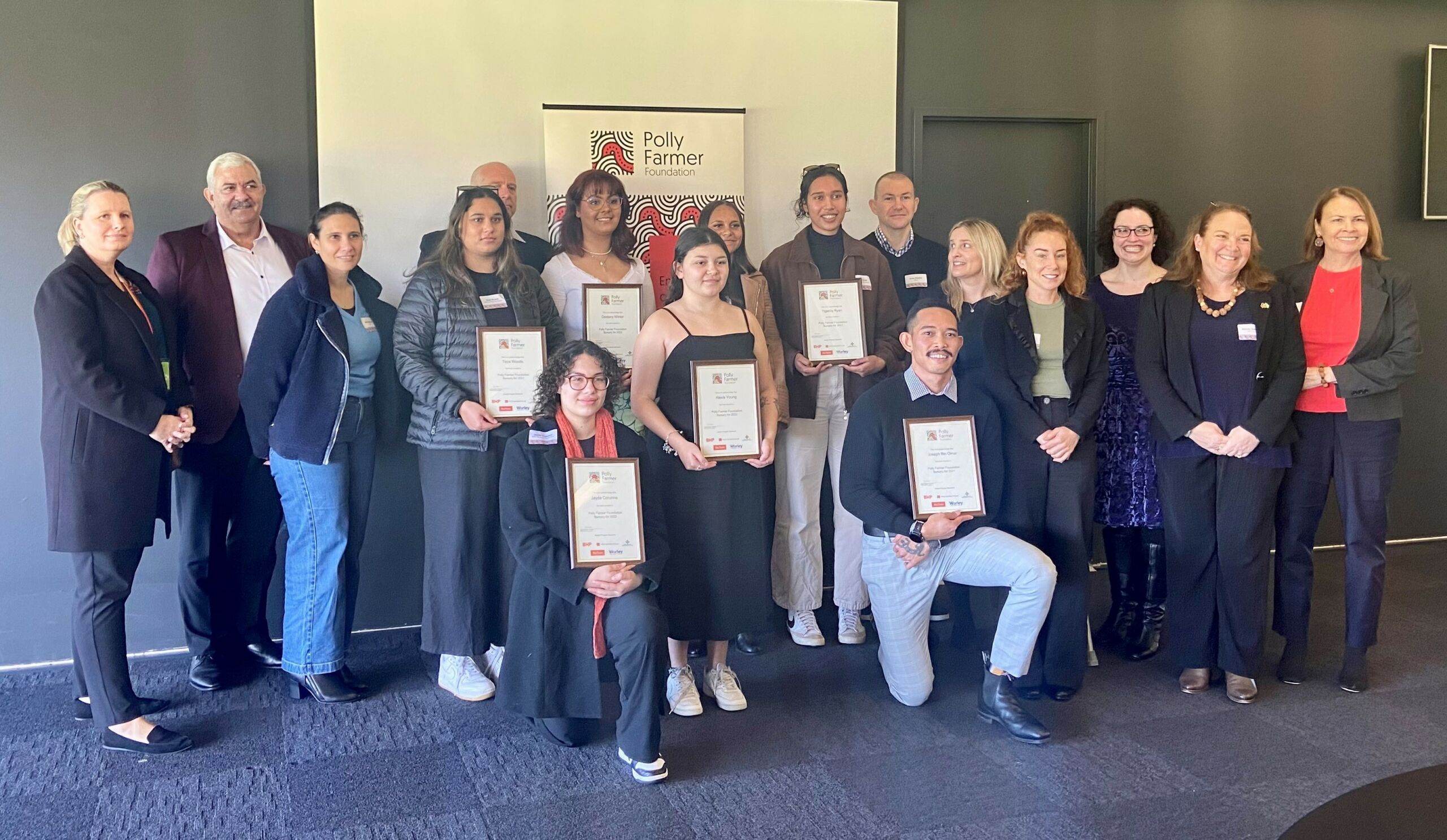 The Polly Farmer Foundation are pleased to announce their 2022 alumni bursary recipients. In total twelve bursaries of $2,500 each were awarded to Follow the Dream alumni to be used for tertiary study or career development. The bursary recipients were announced and presented with certificates at the East Perth Football Club (the football home of Polly Farmer!), where they were able to meet the Foundation's alumni network partners – BHP, Worley, Monadelphous, Mitsui Iron Ore Development and Rio Tinto – who generously funded the bursaries. The successful recipients are:
Isaiah McKenna (St Mary's FTD) Bachelor of Law
Sarayah McDonald (Geraldton FTD) Pre-Medicine
Jayda Corunna (Mt Lawley FTD) WAPPA
Kahlie Lockyer (Hedland FTD) Medicine
Destany Winter (Fremantle FTD) UWA Bridging Course
Cheroke (Cherry) Ugle (Governor Stirling FTD) UWA Bridging Course
Caitlyn Hamaguchi ( St Mary's FTD) Bio Medicine
Alexis Young (Mandurah FTD) UWA Bridging Course
Lilly Brown (Mt Lawley FTD) Commerce
Talia Cook (Geraldton FTD) UWA Bridging Course
Talisa Stratton (Carnarvon FTD) Cert IV Business
Paige Smith (Swan View FTD) Associate Degree (Arts)
To view the full details of all bursary recipients download the PFF 2022 alumni bursary recipients handout here.

Share This Story, Choose Your Platform!