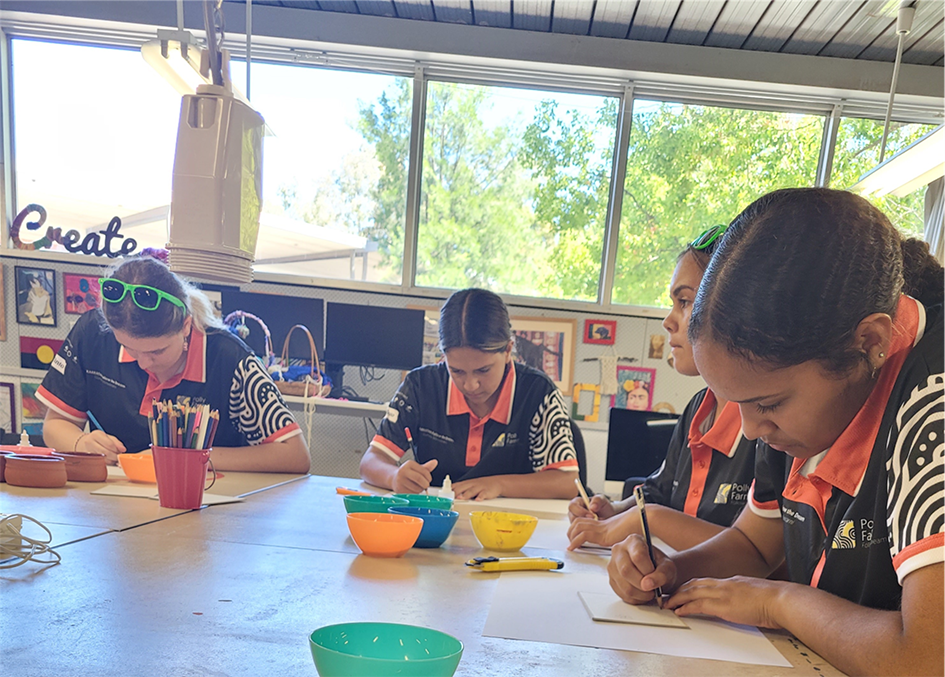 The Foundation have an exciting opportunity for an experienced Program Manager to join its busy head office in Nedlands, WA. The role will include providing leadership and strategic direction, operational support and governance to multiple programs across primary and secondary education. In liaising and communicating with the Foundation's program partners and networks, across diverse stakeholder groups, and have oversight of key strategic relationships.
Please apply for the role through our Seek advertisement by clicking here
Your Responsibilities
Liaise and communicate with multiple stakeholders including corporate, government and philanthropic program sponsors, social and community services, Aboriginal and Torres Strait Islander organisations and educational providers.
Demonstrate cultural sensitivity and understanding of working successfully with Aboriginal students, families and communities to enable education and career aspiration goals to be achieved.
Establish and maintain positive working relationships with key program personnel and support the effective management and operation of programs. This includes working with Programs Coordinators and school leadership teams.
Adopt collaborative, reflective and 'solutions focused' approaches as a member of the Program Management team that contribute to ongoing program improvement, respond to challenges and identify new opportunities.
What you Will Bring
A recognised teaching qualification is highly desirable. However, applicants with qualifications and experience relevant to the expectations of the role may be considered for the position.
Hold a current WA drivers licence.
Obtain or hold a current WA Working with Children Check.
Hold or be willing to undertake a National Police Check.
Selection Criteria
Experience and understanding of delivering programs to Aboriginal and Torres Strait Islander students that enhance their educational and wellbeing outcomes and support their achievement of personal goals and aspirations.
Highly developed organisational and project management skills.
Demonstrated capacity to manage financial and human resources.
High level interpersonal and communication skills and the ability to establish strong collaborative working relationships with program partners, schools and stakeholders with interests in programs delivered by PFF.
Demonstrated cultural understanding and experience of working with Aboriginal and Torres Strait Islander students, families and communities.
Demonstrated conceptual and analytical skills with a proven ability to contribute innovative thinking toward the development and implementation of initiatives that support continuous improvement.
For further information, or to discuss the role, please contact Anthony Beven, Acting Chief Executive Officer on (08) 9443 7260.
The Polly Farmer Foundation is committed to providing employment and educational opportunities for Aboriginal Australian's across our workplaces and in our programs. People who identify as Aboriginal Australians are strongly encouraged to apply for this position.
Applications close at 4.30pm on Friday the 19th of August 2022 (WST) and must address the selection criteria as outlined on the Job Description Form.
Share This Story, Choose Your Platform!