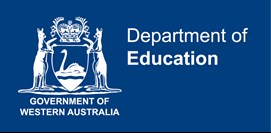 Top Aboriginal students awarded for 2017
Top Aboriginal students awarded for 2017
Surrounded by family, friends and their 'school parents', Kienan Davis and Ashley Maroney were celebrated yesterday as the top performing Aboriginal students in public schools and winners of the 2017 Rob Riley Memorial Prize.
John Curtin College of the Arts graduate Ashley Maroney won the Australian Tertiary Admission Rank (ATAR) prize and Belmont City College graduate Kienan Davis won the Vocational Education and Training (VET) prize.
Both graduates talked about their goals for the future and their mutual ambition to help others.
Kienan thanked his parents and his 'school parents' for their support and guidance.
"The VET coordinator at school, Jo Gordon, and the Follow the Dream coordinator, Lisa Bennett, both really pushed me. They made me come to school, go to work and get my school work done," he said.
"My heart was beating so fast when the prize was announced. My mum had told me how big it was to win this award but it has really only sunk in today. To think that out of all the hundreds of students, I could achieve this – it's amazing.
"This award has given me such a big confidence boost to succeed in what I hope to achieve in the future.
"I will put this prize towards studying nursing to help me become a paramedic which is my ultimate goal.
"I'd like to work back in the Wheatbelt to help my own family and give them a chance for good health."
Principal of Belmont City College, Darrel Le Mercier said Kienan had grown into a fine young man.
"I feel very proud of Keinan's achievements. Since he arrived at the college in Year 8, he's developed and shown great leadership qualities," he said.
"His success is a credit to his hard work and the dedication of our outstanding staff."
Ashley Maroney achieved an exceptional ATAR score of 97.4 which secured her a place at The University of Western Australia to study a Bachelor of Arts. She will major in political science and international relations and plans to move on to law.
Ashley said it was a surreal day to be acknowledged at this level.
"I am just so happy and excited," she said.
"I plan to continue to work hard and focus on my studies, while also encouraging young people to aspire to go to university."
Mitch McKay, principal John Curtin College of the Arts, said Ashley was a great role model and an inspiration for young women.
"She has a fantastic attitude, understanding a balance in life around study but also understanding the importance of giving back to the community," he said.
Share This Story, Choose Your Platform!